Our Office is Fun for Kids, and for Grown-ups, too!
Who says going to the dentist can't be cool, and really fun? We've paid attention to every detail to make sure that patients and parents feel good about going to the dentist, and find the experience to be enjoyable. Sometimes, when kids come to our office, they have so much fun, they don't want to leave! Our office has a storybook atmosphere, with life-like trees and fanciful murals depicting pastoral scenes, filled with fields, flowers, and furry friends. In the waiting area, we have a real tree house for kids to play. Beneath the tree house is our mystery cave, where kids can explore and hide out.
For older kids, we've got an arcade-style Playstation® system. Parents will by happy to find free WiFi.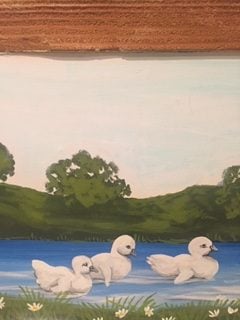 Our treatment areas are welcoming for kids, with overhead video monitors, and plenty of sunlight and fresh air from outdoors when the weather is nice. We utilize air cleansing systems with UV light and HEPA filtration and other advanced methods of infection control. Our technology includes dental lasers, computerized anesthesia and a variety of well validated alternative therapies.
Due to COVID-19 precautions, we have removed all toys and reading material from our waiting area. Visitors to our office can use our guest restroom to wash hands upon arrival. We also have plenty of hand sanitizer for visitors' use.