Welcome To Our Dental Clinic in Los Angeles, CA
To begin your tour, our office is located in the red brick dental building on the northwest corner of Santa Monica Blvd. (westbound service lane) and Ensley Ave., directly across the boulevard from Westfield Century City Mall, in Century City, between Beverly Hills and Westwood. We are easy to reach from anywhere on the Westside of LA, and near both the 405 and 10 Freeways. Our office suite is on the ground floor (no stairs!) We have flow-through access, so that patients and their families can enter and exit though our front or rear exits, which is especially helpful for social distancing during COVID. We have our own private restroom as well.
A fun place for kids, and grown-ups, to!
Who says going to the dentist can't be cool and fun? We've paid attention to every detail to make sure that patients and their families feel good about going to the dentist and finding the experience enjoyable. Sometimes, when kids come to our dental clinic in Los Angeles, CA, they have so much fun, they don't want to leave! Our dental office has a storybook atmosphere, with life-like trees and fanciful murals depicting pastoral scenes, filled with fields, flowers, and furry friends. In the waiting area, we have a real treehouse for kids to play. Beneath the treehouse is our mystery cave, where kids can explore and hideout.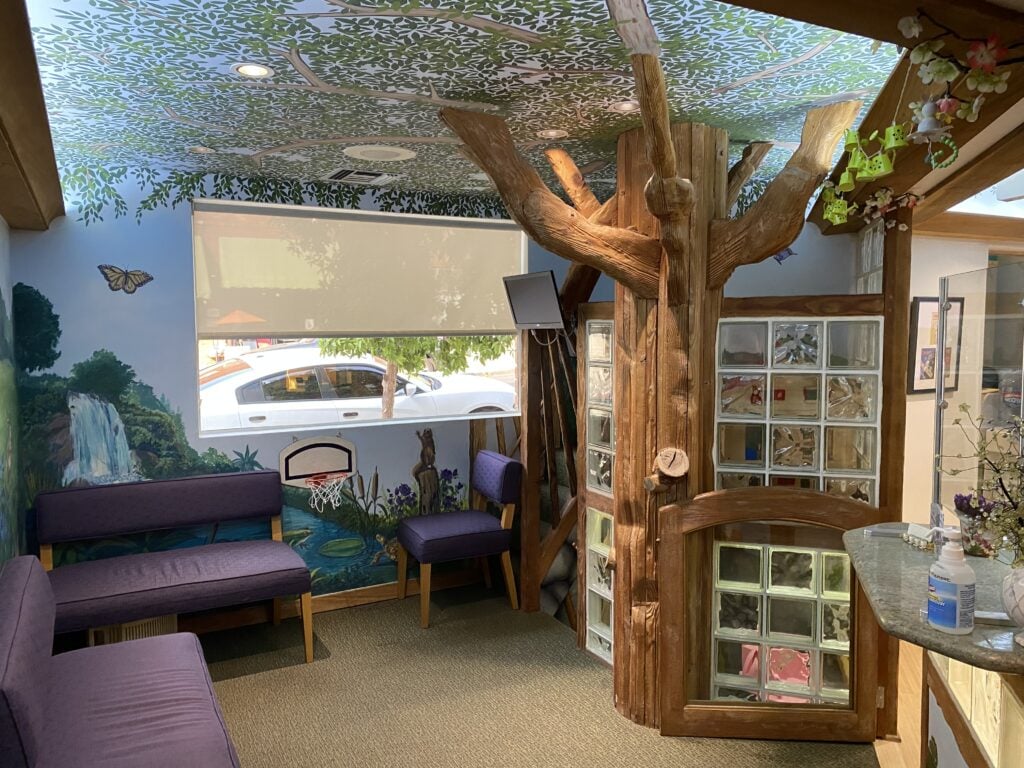 For older kids, we've got an arcade-style Playstation® system. Parents will be happy to find free WiFi.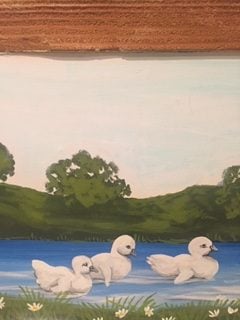 Treatment Rooms
Our treatment areas are welcoming for kids, with overhead video monitors and plenty of sunlight and fresh air from outdoors when the weather is nice. We utilize air cleansing systems with UV light and HEPA filtration and other advanced methods of infection control. Our technology includes dental lasers, computerized anesthesia, and a variety of well-validated alternative therapies. Call us today to learn more about our pediatric dentistry services.
Due to COVID-19 precautions, we have removed all toys and reading material from our waiting area. Visitors to our dental office can use our guest restroom to wash hands upon arrival. We also have plenty of hand sanitizer for visitors' use.
Magic Tree, Filled with Prizes!