Quality Care Provided by Our Pediatric Oral Health Specialist in Los Angeles, CA
We believe in providing high-quality care in a fun and relaxing environment. If you're thinking about visiting us, we encourage you to see what we're all about. For your convenience, we offer a virtual tour of our office where our pediatric oral health specialist in Los Angeles, CA, provides quality dental care for children.
To start, our office is located in a red brick building located on the northeast corner of Santa Monica Blvd. and Ensley Ave. We are easy to reach anywhere on LA's Westside. We're a ground-level office with no stairs from our parking lot, and our office has free-flow access. A private restroom is on the premises.
A Fun Place for Kids – and Grown-Ups, Too
Going to a children's dental specialist should be a fun experience. That's why we have gone to great lengths to establish a fun and engaging environment for kids. The interior evokes a storybook atmosphere, complete with lifelike trees and fantastic murals. In the waiting area, we have a real treehouse in which children can play. For older kids, we have an arcade-style PlayStation® system, and parents can enjoy the free Wi-Fi.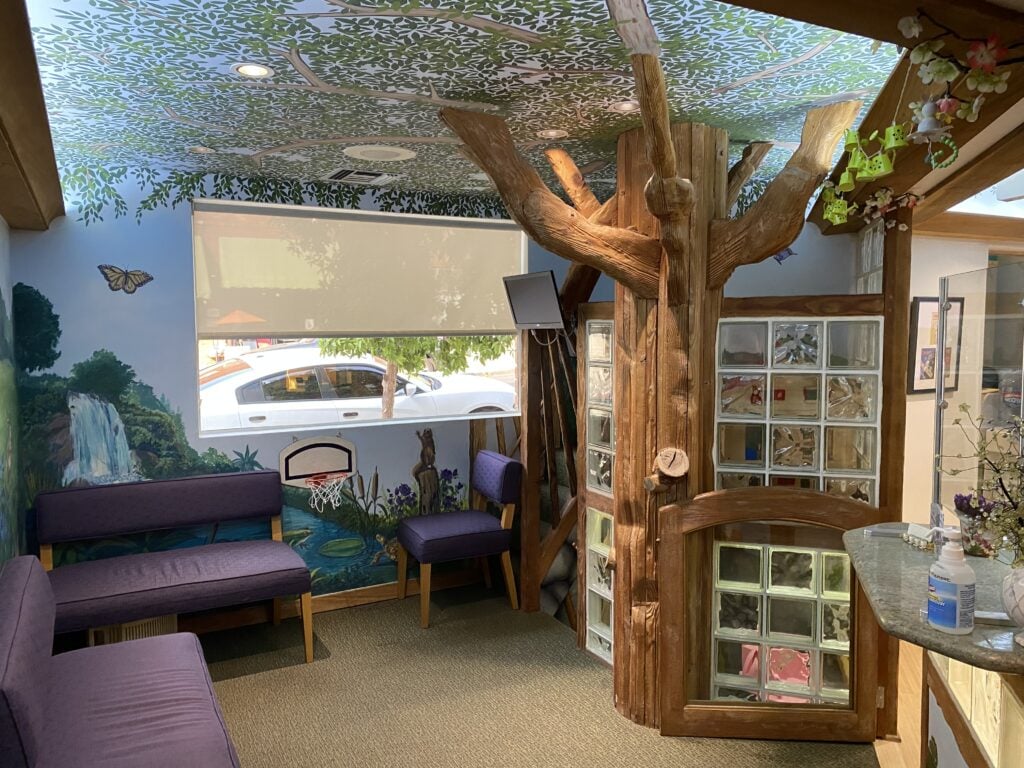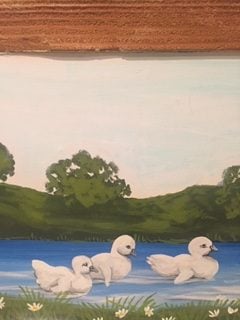 Treatment Rooms
The treatment areas where we provide pediatric dentistry are especially welcoming to kids. The chairs have overhead monitors that can play cartoons or movies. The area also allows for plenty of natural sunlight to come in, and when the weather is nice, we can open the windows to let in the fresh air.
Health and safety are our top priorities. We utilize air cleansing systems that incorporate UV light and HEPA filtration. Our technology includes dental lasers, computerized anesthesia, and a variety of well-validated alternative therapies. Our pediatric dentists work closely with children so they feel at ease during their visit.
Due to COVID-19 precautions, we have removed all toys and reading materials from our waiting area. Visitors to our office can use our guest restroom to wash their hands upon arrival. We also have hand sanitizer for their use.
Magic Tree, Filled with Prizes!